Richard III's book of hours 2015
Richard III's original Book of Hours is a combination of a personal prayer book and a calendar of the church year and is richly decorated. It was found in his tent by the victorious soldiers of Henry VII, after the Battle of Bosworth.

We were comissioned in early 2015 to preserve and bind a modern day version of the book featuring content supplied by children from many schools across Leicestershire.

You can find more information on the book on the official Richard III site by using the link below
http://kingrichardinleicester.com/king-richards-prayer-book-given-modern-twist
The first part of the process involved sealing the original illustrations to protect them from moisture and ageing damage and digitally printing the text which accompanies the pictures on goatskin parchment using the latest large format technology.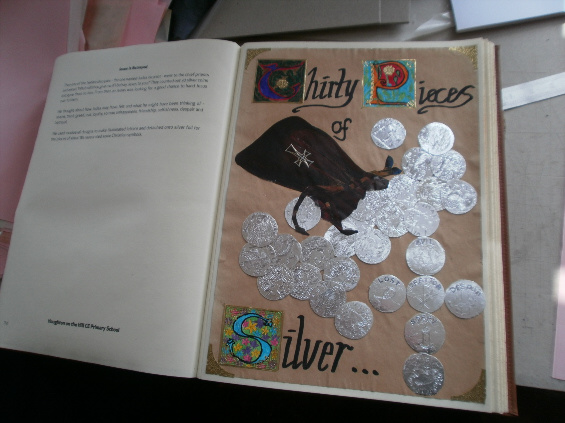 The pages were then gathered into sections and hand sewn together with natural cloth and cotton threads using traditional tools and methods.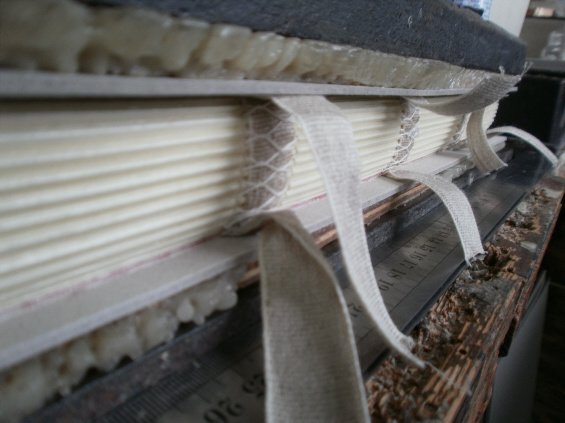 Handmade decorative marble end papers were added to the inside front and back of the book in sympathy with the colour scheme of the book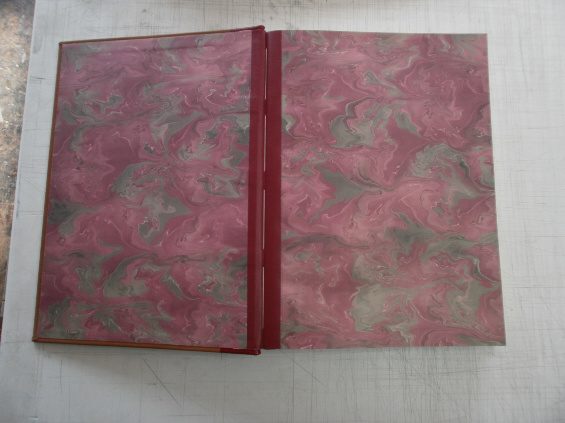 A case was then produced to cover the book which was made from a combination of Regal Red Morrocan goatskin leather which is extremely durable and natural calfskin leather to help the book appear authentic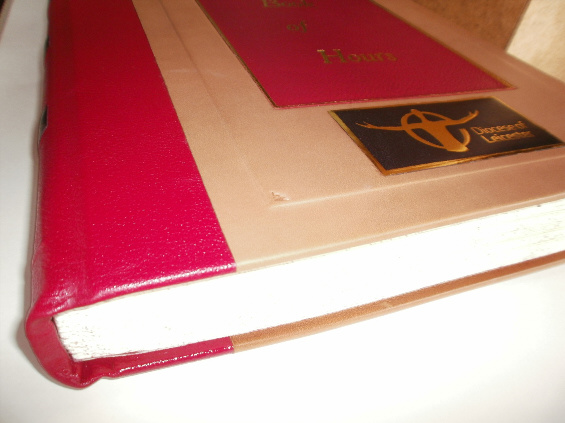 Raised bands were added to the spine to define the labelling of the book as well as a raised panel on the front and back of the book to emphasize the title.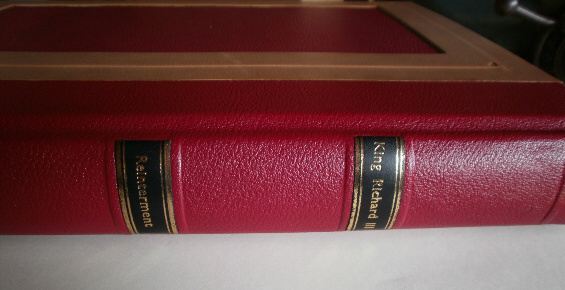 "Stippling" was then applied to edge of the pages .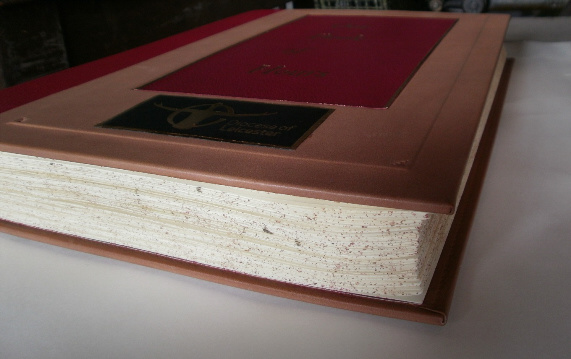 Finally, gold guilding was added to the Morrocan leather insert using hand picked lead lettering and 19th century guliding tools.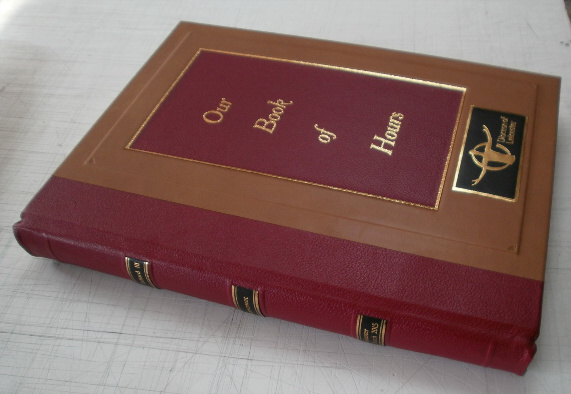 To accompany the book we also produced an A1 size custom presentation portfolio folder to preserve the story boards for the original artwork.