Thesis Binding Methods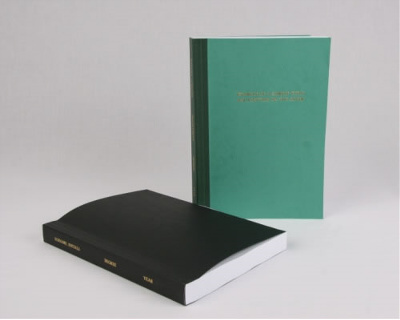 Soft Binding
Permanent Soft Binding also known as 'Perfect Bound'. These have card covers and are fan glued with P.V.A. They also have spine tape which laps onto the front and backboards by approximately 1cm.
Temporary Soft Binding
This is a cheaper version of the above, and is often used for theses that are to be bound for a short time, whilst they are checked and corrections made. The idea of these bindings is that the glue can easily be removed from the spine in order for the pages to then be hard bound. Please note, we ask that correction pages only be added when returned for hard binding.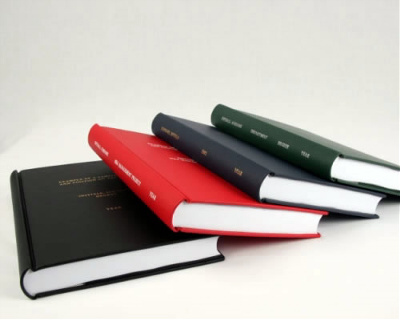 Hard Binding
Unless otherwise requested, these are sewn and bound to a very high standard, using the best materials and board cover, with lettering to the requested university specifications. For this type of binding, it is essential to point out if the books have photos, folded pages or printing close to the margin. Pockets can also be provided for CD's and additional information at the back.
Please note that some Universities may require a specific colour other than our standard ones which are black, dark blue, red or dark green.

They may also specify a type size for the lettering so please contact us to confirm that we can accommodate your request.